About ORIONBEER
Message from Chairman
Delivering freshest possible, high-quality products and a fulfilled time
Orion Breweries, Ltd. was established on May 18, 1957, when Okinawa was still under the control of the U.S. military occupation government, for the purpose of providing employment to young and other people in and helping to develop viable and independent local economy of Okinawa. The company has experienced many challenges since its establishment. Our current success owes much to the great support of the central and local governments and the long-standing patronage of our customers. I would like to express my heartfelt gratitude for their generosity that has been extended to us for many years. We will continue our commitment to the development of local industry and society in cooperation with local communities under our Corporate Philosophy: "Gratitude, Coexistence and co-prosperity, Contribution to local communities, Promotion of healthy food culture."
We are in times when the needs of customers are constantly changing. While ensuring the safety of products as our first priority issue, we will work hard for the further enhancement of product quality and R&D of new products to meet customers' increasingly diverse needs. With more than 50 years in operation, Orion is now working to open up new frontiers in business. The management and all the employees will unite their efforts under the shared spirit of "persistence and dedication," advocated by our founder, Sosei Gushiken, to continue to take on new challenges. We would appreciate your continued support and guidance.
Yoshio Kadekaru
Chairman
Company Overview
| | |
| --- | --- |
| Corporate name | Orion Breweries, Ltd. |
| Representative | Kiyoshi Yonamine, Representative Director and President |
| Establishment | May 18, 1957 |
| Capital | 360 million yen |
| Fiscal year-end | March 31 |
| No. of employees | 158 (as of March 31, 2017) |
| Main business | 1. Production and marketing of beer and beer-like beverages; 2. Marketing of soft drinks |
Head Office
1985-1 Aza Gusukuma, Urasoe-shi, Okinawa, Japan 901-2551
Phone (pilot number):(098) 877-1133
Customer Service Center (098) 877-5050
Nago Brewery
2-2-1 Agarie, Nago-shi, Okinawa, Japan 905-0021
Phone: (0980) 52-2137
Brewery tour: (0980) 54-4103
Tokyo Office
Sachi Bldg. 2F, 4-13-5 Hacchobori, Chuo-ku, Tokyo, Japan 104-0032
Phone:(03) 3523-0305
FAX:(03) 3523-0306
Osaka Office
Higobashi IP Bldg. No.403, 1-18-35 Edobori, Nishi-ku, Osaka City, Osaka, Japan 104-0032
Phone:06(6147)3820
06(6147)3821
Taiwan Office
8-6F., No.41, Nanjing W.Rd., Datong Dist., Taipei 10352, Taiwan,R.O.C
TEL:+886-2-2556-0096
FAX:+886-2-2556-0091
Establishment of Orion
Orion was established by Sosei Gushiken on May 18, 1957, with capital of 50 million yen (type B military yen). The founder's strong determination to develop the manufacturing industry in Okinawa for the post-war economic and social reconstruction led to the establishment of the company, which has ever since grown into one of the leading companies in the prefecture.
How was the name "Orion" determined?
The name "Orion" was originally the name of the beer sold by the company, which had been determined by inviting the public to name the beer. The public invitation to name the beer was placed in newspapers on November 1, 1957, with prizes offered. The prizes were 10,000 type B military yen ($83.40) for the first place, 3,000 type B military yen ($25) for the second place, and 2,000 type B military yen ($16.70) for the third place. The high-value prizes attracted more than 2,500 entries with 823 names. Of these, 810 names were screened, and "Orion" was selected for its association with Okinawa and level of appeal to consumers.
Orion is, needless to say, the name of a constellation. Orion is a constellation in the southern sky and matches the image of the southern island Okinawa. Stars are often used as a symbol of dreams and aspiration. And the commander of the U.S. forces governing Okinawa at that time was wearing the three-star emblem. These are the main reasons for the selection of the name.
About Logo Mark

The cut "O" in "ORION " is an incomplete circle. This signifies our desire to pursue our ideals and complete the circle. The " i" in the center signifies a person, and the circle which is the person's head is a symbol of a compete circle and the southern sun. This logo is the symbol of a future-oriented company which grows by maintaining solidarity around a complete circle. We have two corporate colors. "Orion Blue" symbolizes the sea and sky of Okinawa, signifies harmony with nature and expresses water, freshness and purity, and "Orion Red" symbolizes the southern sun, signifies burning passion, and expresses energy and solidarity.
Contributing to society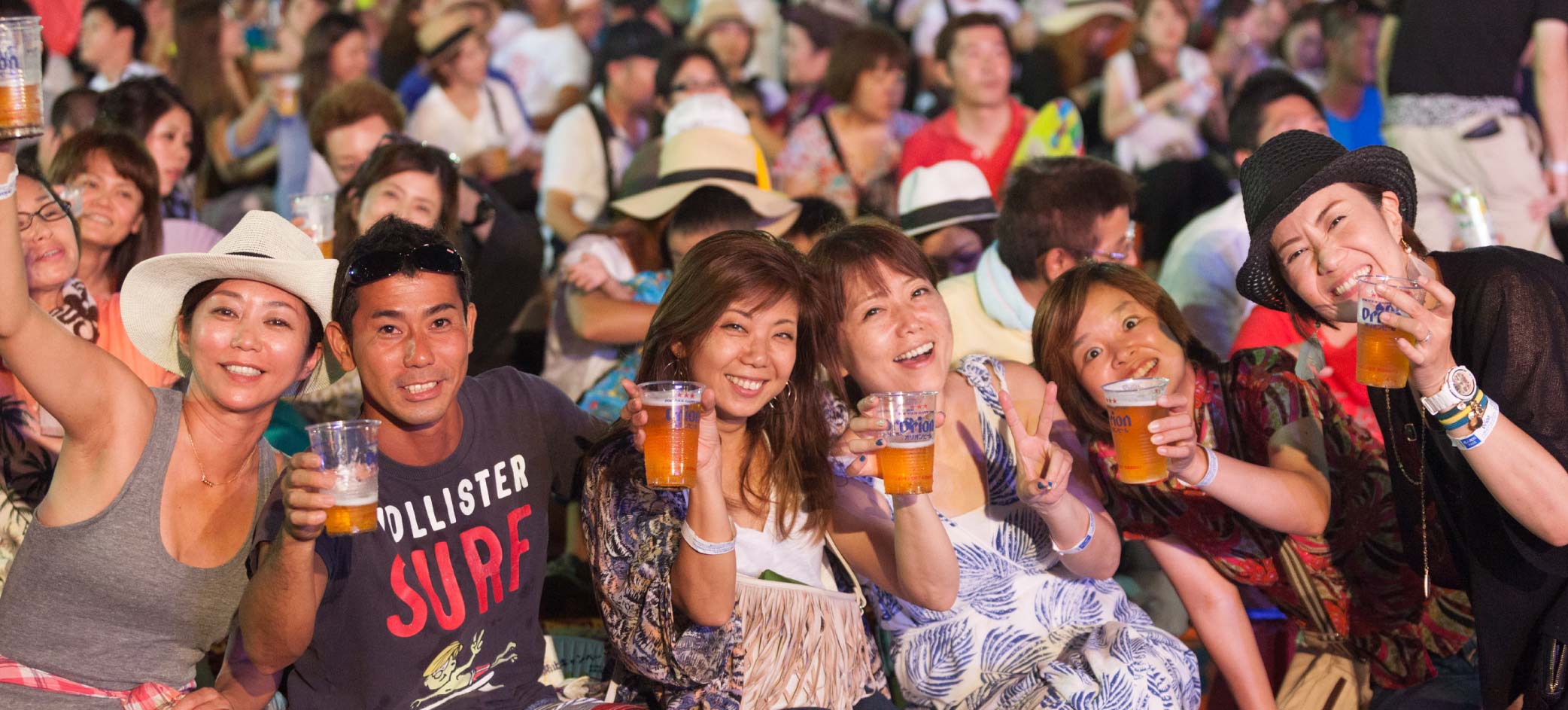 Contributing to the local community is one of our management principles, and we are constantly engaged in activities to give back to the local community which has supported our growth thus far. We hold an Orion Beer Fest which is popular as one of the largest beer festivals in Japan. We sponsor sporting events, local festivals, arts festivals and other events, and in the future we will continue to contribute, to the best of our ability, to the development of traditional arts and culture in Okinawa Prefecture. Orion Beer will join hands with the local community and promote positive activities for Okinawa, with the aim of creating plenty of enjoyment and inspiration.
Please drink responsibly
Chugging alcohol is dangerous and potentially life-threatening. Never chug alcohol or encourage someone else to chug alcohol.
Never drink while pregnant or nursing as this will have an adverse effect on the development of the fetus or infant.
Drinking by minors (less than 20 years old) is prohibited by law. Never drink if you are a minor, and never allow minors to drink.
Driving under the influence of alcohol is prohibited by law. Follow the basic rule: "Do not drive if you drink, and do not drink if you are going to drive."
Never drink alcohol while taking medication as this may be dangerous.
To protect your health, be sure to rest your liver (i.e., do not drink) on at least two days every week.
Affiliates
Hotel Orion Motobu Resort & Spa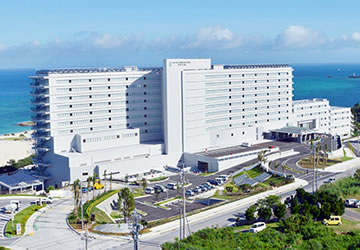 The Hotel Orion Motobu Resort & Spa is located in the Motobu Peninsula, which is in the northern part of the Okinawan main island and facing the spectacular East China Sea. The magnificent Emerald Beach, selected as one of the 100 best beaches in Japan,is right at our doorstep. Nearby are the Okinawa Churaumi Aquarium, where visitors can fully enjoy the appeal of Okinawa, and the Bise fukugi tree-lined path to the beach, which is reminiscent of traditional Okinawan scenery.
Address 148-1 Bise, Motobu-cho Kunigaki-gun, Okinawa, Japan 905-0207
phone: +81-980-51-7300
To Hotel Orion Motobu Resort & Spa website
Hotel Royal Orion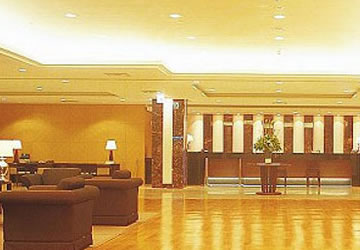 A very popular city hotel situated on Kokusai Dori (International Street), Asato, in Naha City, a perfect location for business, shopping, and sightseeing. With restaurants, lounges, and banquet halls, the hotel offers both sophisticated urban functions and relaxing spaces.
Address 1-2-21 Asato, Naha-shi, Okinawa, Japan 902-0067
phone: +81-98-866-5533
To Hotel Royal Orion website
Orion Arashiyama Golf Club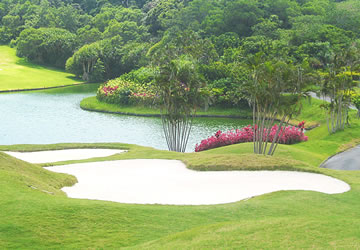 A strategically designed golf course blessed with fascinating features of nature and elements of tradition and culture of Okinawa. The layout taking advantage of the hilly terrain where many holes in the front nine require you to hit over a valley is very challenging. The Club House, where you can relax after play, consists of several buildings offering various facilities, and visitors can move from one building to another through attractive patios and glass roof corridors. The Orion Arashiyama Golf Club is a challenging and exciting golf course sought after by golf enthusiasts.
18 holes; 6,930 yards (front nine: 3,420 yards, back nine: 3,510 yards); Par 72
Address 654-32 Aza Gogayama, Nakijin-son, Kunigami-gun, Okinawa, Japan 905-0413 ; phone: +81-980-58-1910
To Orion Arashiyama Golf Club website(Japanese)
Orion Support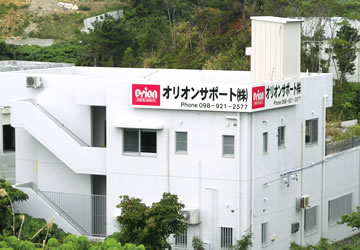 Orion Support offers a wide range of support services for our business customers, such as the sales, repair, and installation of beer dispensers and other equipment; sales of carbonic acid gas; and cleaning of and cleaning guidance for beer dispensers.
Address: 2785-6 Noborikawa, Okinawa-shi, Okinawa, Japan 904-2142
phone: +81-98-921-2577